Welcome
Welcome on the website of the B&B Broodjes Boetiek, the most delicious store located on Nieuw Vennep's station!
We make fresh and richly filled sub rolls with delicious products from our local suppliers. Local artisan butcher's 'De Scharrelaer', bakery 'Van Leeuwen', and local dairy farm 'Van Wees' all supply us on a daily basis. Our hardest selling products, for example, are the Roast Beef Deluxe, the ciabatta with carpaccio, the grillworst sub roll, the sausage roll and our sub rolls with cottage cheese!
Besides our delicious warm and cold rolls, we also sell dairy, soft drinks, ice cream, candy, cookies, muffins, croissants, tobacco, newspapers, gifts, credit, and evening meals. Come visit our store to meet our dynamic team consisting of the two sisters Birgit & Britta, their younger brother Sjors, chef Myrthe (supplies our evening meals and extensive caterings) and our star Marjo.
Are you short on time or would you like to get your order delivered? Place an online order and add your preferred time to pick it up or have it delivered. Delivery starts at 10 euro's and is free within Nieuw Vennep between 11:30 and 14:00 o'clock. Do you have any other questions regarding private or business catering? You can reach us on 0252-673311.
FLTR (up) Myrthe, Britta, Marjo
FLTR (down) Sjors, Birgit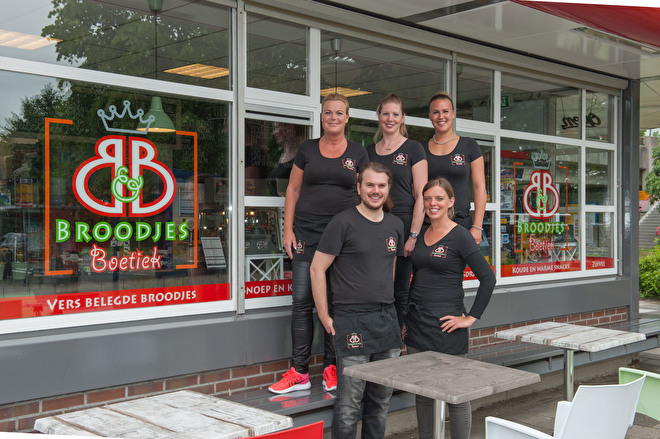 Languages

Nederlands

English